Ok, so I know I said that I was on a spending ban, but I have to confess that #feelingspendy came over me and I did a spot (a rather large spot) of shopping. Some things were gifts and some weren't but none the less, I now have a rather large stash to share with you and some lovely products to review. Rest assured I haven't done any damage since September started and don't plan on splurging on anything just yet… I hope haha.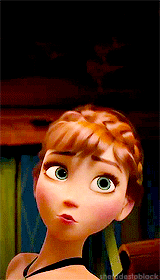 Of course it wouldn't be a haul from SweetsomethingsNZ if it didn't involve lip products and let me tell you, I found some A-M-A-Z-I-N-G lipsticks! A perfect nude, a trendy trend, a dupe, another nude and a lovely rosy plum for spring! Not to mention a couple of gorgeous looking blushes that I can't wait to slap on my face and some extras that I am looking forward to updating you on!
So here is a list of the products I got:
Estee Lauder Double Wear All-day Glow BB – Intensity 01 (Review to come)
Christian Dior Healthy Glow Awakening Blush – Rosy Glow (EEEK so unnecessarily expensive)
Tarte Amazonian Clay 12hr Blush – Exposed
NYX Butter Lipstick - Pops
ELF Minty Lip Gloss – Los Angeles
Hourglass Femme Nude – Nude No.6 (favourite nude I now own!)
Christian Dior, Dior Addict Extreme – 316 Incognito
Chanel Rogue Allure Velvet – 47 L'Amoureuse
Tarte – Rainforest after dark palette
Not pictured: Skinfood – Red orange makeup finish and Antipodes – Resurrect Clarifying Toner.
Yeahh, there you go….told you there were a lot of products! Let me know if I mentioned anything that you'd like a more in-depth review on. Did anything catch your attention?
As always thanks for stopping by, please follow my blog using tab on the left if you like, I would love you to join the Sweet family

;)
(C) ALL PICTURES ARE MINE AND BELONG TO SWEETSOMETHINGSNZ 2014. Pictures should not be used unless permitted.
Where to grab some of these goodies: